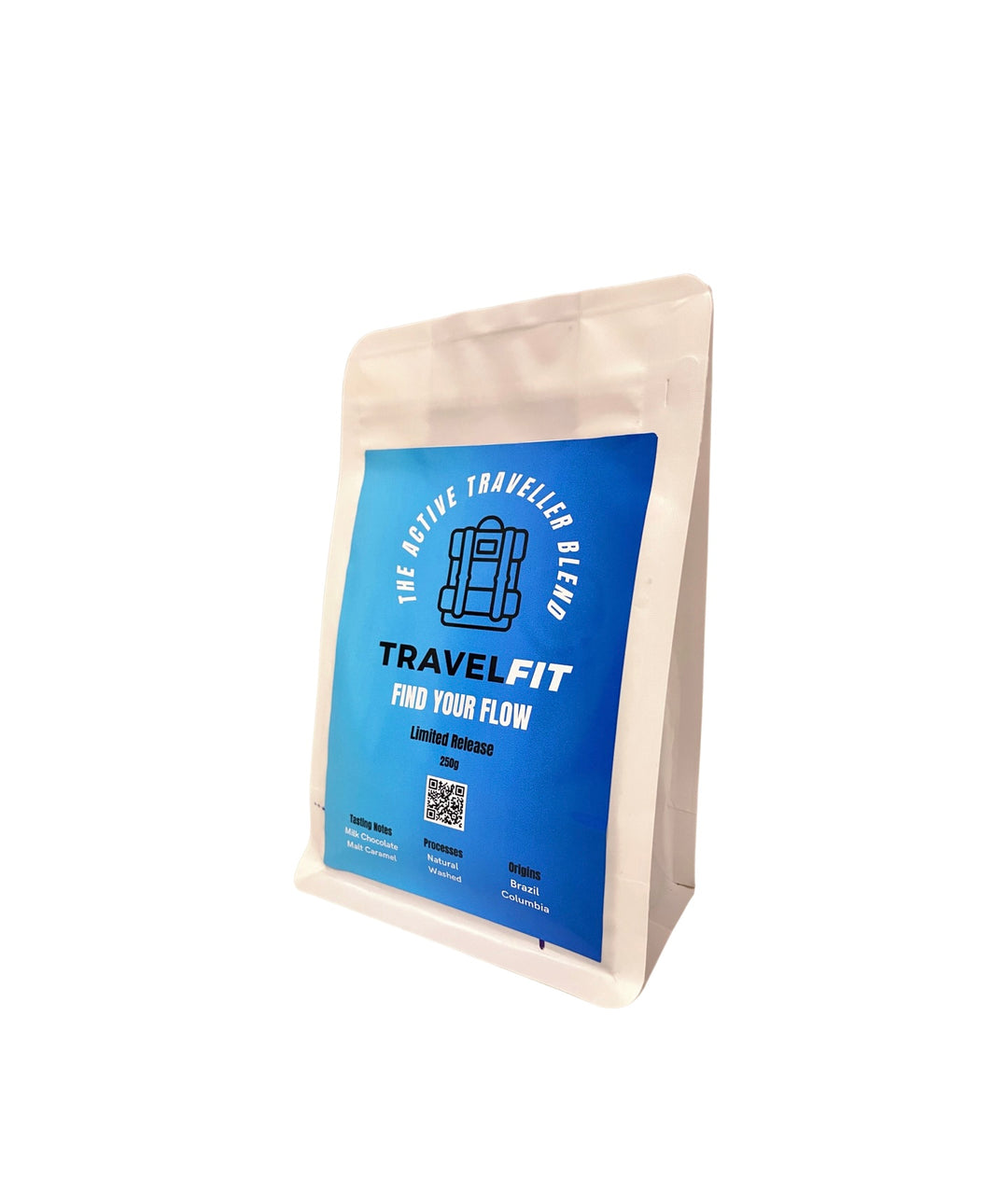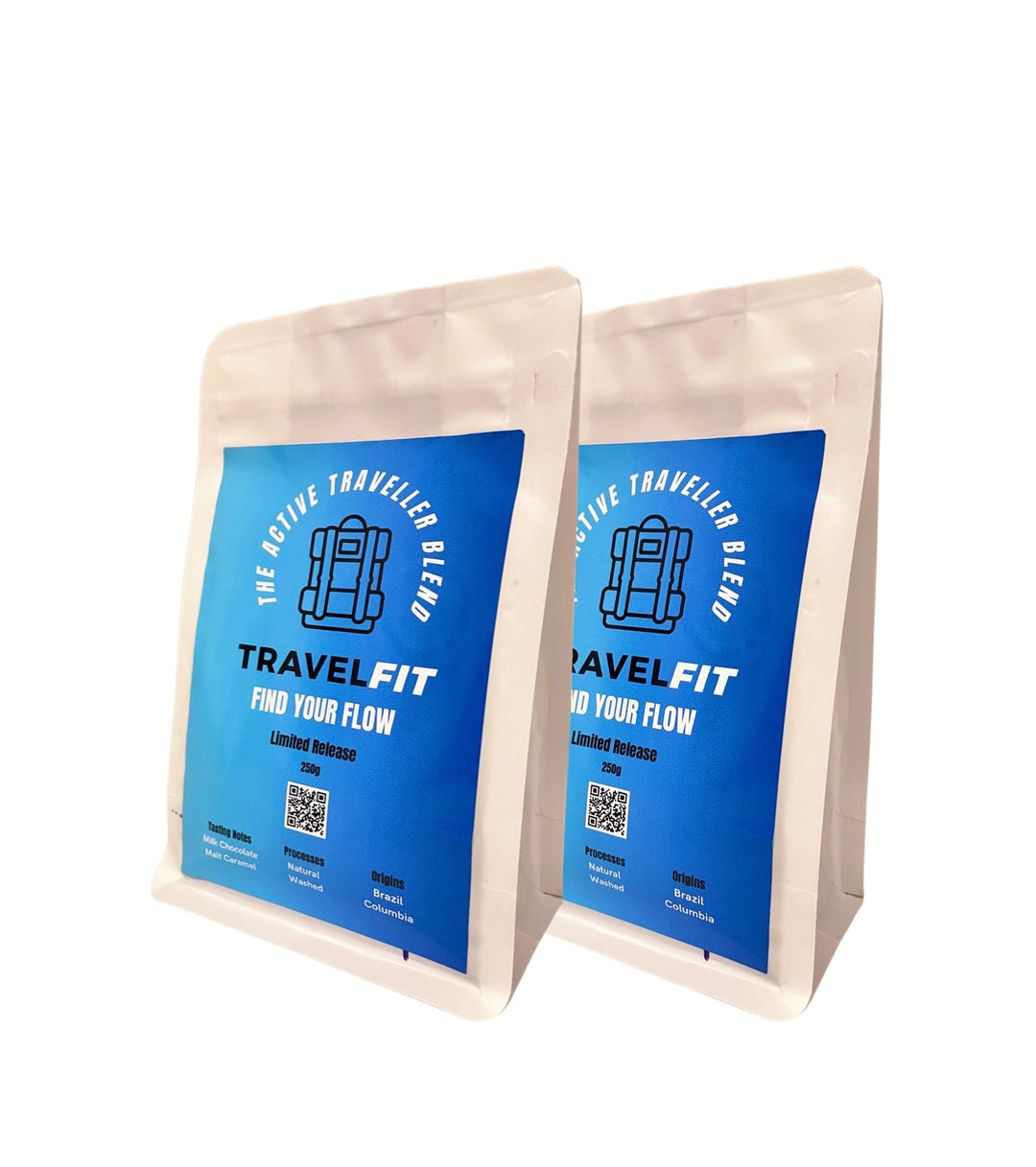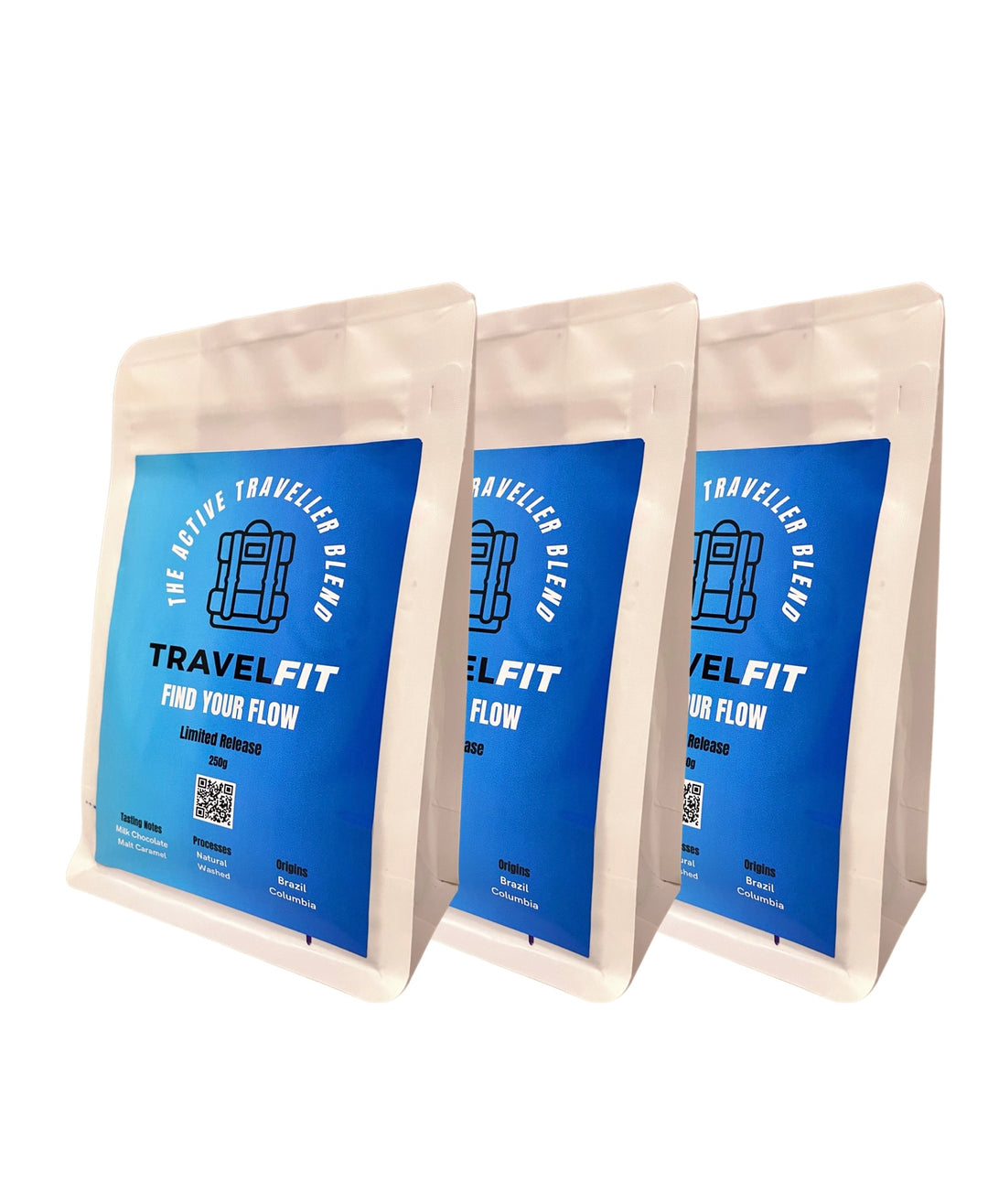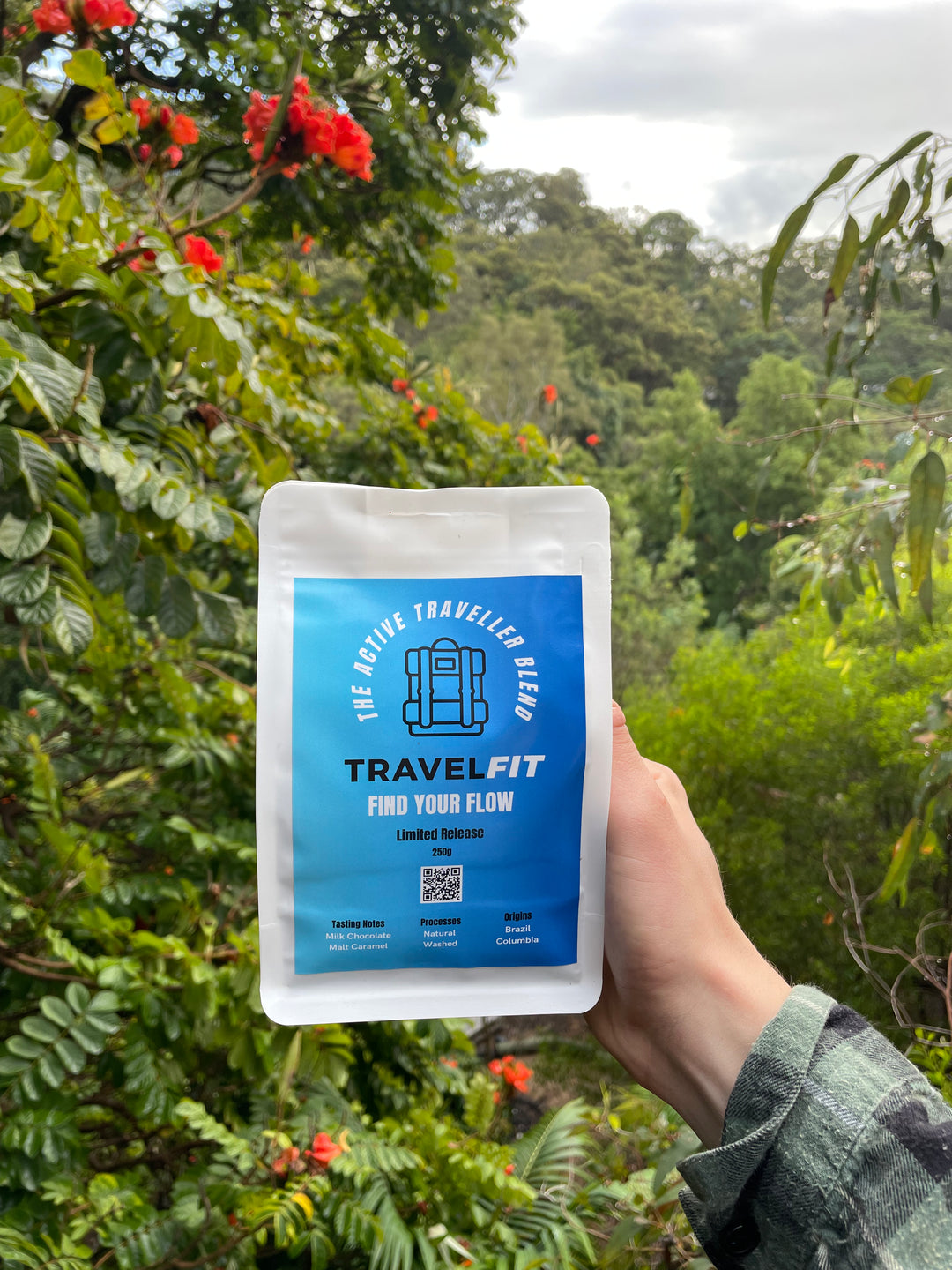 Active Traveller Coffee Blend
Regular price
Sale price
$15.00
/
Tax included.
Shipping
calculated at checkout.
We're proud and stoked to offer our coffee blend, The Active Traveller Blend.
This blend has been carefully crafted to appeal to coffee drinkers with It's versatile blend that works well for those who enjoy milk-based drinks as well as those who prefer their coffee black.
The flavours are a Malt Caramel and Milk Chocolate base to ensure the feeling of a "Hug in a Mug" and it's designed to cut through milk perfectly, making it the ideal blend for those who enjoy creamy milk-based coffee beverages.
This blend is perfect for those who are looking for a well-rounded coffee experience with friends and strangers alike. 
Why We Created This Blend
This blend was created with the intention to create more opportunities for travellers, friends, family and work colleagues to connect over a soul filling beverage. 
What's in it? 
Natural Brazil Yellow Topaz - 50%
Washed Colombia Caturra - 50%
Tasting notes: Malt Caramel and Milk Chocolate 
About the Coffee Farmers:
First Up - Pedro Gabarra Story and History
FARMS:
Santo Antonio farm was inherited by the Gabarra family in 1994, and Pinhal was acquired in 1997. Together they total an area of 1286Ha, at an altitude of 905 to 1180 meters.
FARMER BACKGROUND:
Pedro comes from a family with more than 150 years coffee farming experience. A sixth generation Brazilian coffee farmer, his involvement with the coffee industry began in 2001 when he began coffee bean roasting during his university years. After graduating in 2004, Pedro's father encouraged him to join the family business. He spent a couple of years learning about the industry and the commercial aspects, and later became fully involved in all production aspects of the family farms.
Pedro's emphasis on quality comes from his father, always aiming to improve the quality of the coffee each year, with a focus on being open to new processes and ideas. At the same time, his commitment to the environment comes from his mother. Pedro is proud to be able to provide quality, traceable, single-origin coffee.
VALUES:
Pedro's family is committed to protecting the natural habitats around his farms and educating the community on the importance of preservation. His sister Mariana is involved in ongoing projects to create environmental awareness and improving the relationship between workers and their families, with the hope of a better future for the generations who follow. Having many social projects in place provides a platform to improve workers' wellbeing.
SUSTAINABILITY:
Pedro can proudly claim his coffee farms to be Carbon-Free. His Pinhal farm was named Brazil's most sustainable farm in 2019. Whilst only legally required to preserve 20% of the land by Brazilian legislation, Pedro's Pinhal and Santo Antonio farms preserve in excess of 40% of their land. A further 70Ha is dedicated to the SOS Mata Atlantica Project. Local children are involved in tree planting as part of Children's Education Program. Pedro's farms continually focus on improving methods of controlling soil erosion.
Second up - Jose Ordonez
FARMS:
Jose Ordoñez looks after more than 3000 coffee trees on his four-hectare farm, Buenavista, located in the Huila Department of Colombia. with an Altitude of: 1600m – 1800m.
Huila is a region particularly associated with quality: coffees are known for their higher acidity and distinctive cup profiles; fruit and caramel notes, sweet acidity, and intense aromas this is a beautiful example from a small family owned and run farmlet
FARMER BACKGROUND:
Here, Jose grows over nine different coffee varieties, including the Ethiopian-derived coffee variety known as Wush Wush. Jose is among the first cultivators of Wush Wush in Colombia after having purchased and planted the seeds himself. This variety is well-known for having exceptional cup quality, and this lot is made up entirely of Wush Wush variety coffee.
VALUES:
The most important thing about working in coffee is that it is a family business. It is very nice to see how parents and children work together in a coffee plantation, harvesting and caring for the plants.
For me, a good coffee is a coffee that, apart from a good degree of purity in itself, contains characteristics of a region or pleasant aromas that the consumer can enjoy, in other words it has a specific profile that distinguishes it from other coffees.
SUSTAINABILITY:
Alongside his coffee trees, Jose grows maize, banana, and citrus at a commercial level. The crop diversity on the farm keeps the soil healthy and stimulated and encourages biodiversity, which positively contributes to the growth of all of Jose's crops, not just the coffee trees.